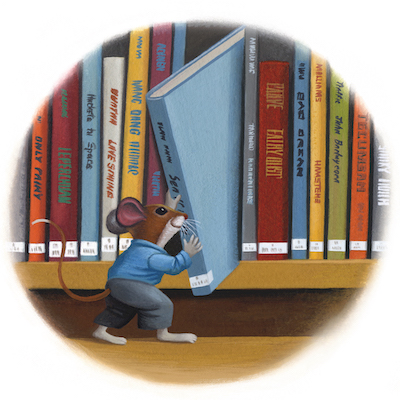 Libraries support family literacy. Libraries educate the whole family by providing computer and internet access, materials such as books and music, access to learning opportunities, health and wellness information, and interactions with librarians and library specialists who are dedicated to engaging young children to learn.
The State Library of Ohio, in collaboration with Ohio Ready to Read, is pleased to offer the Day By Day Ohio Family Literacy calendar, and all the resources on this site, to promote family literacy and family engagement across Ohio. The calendar has a monthly theme and unique daily entries that encompass books, songs, activities, and family health and wellness information. Families, caregivers, educators and librarians can use Day by Day Ohio at home and in the library and classroom to further develop early literacy skills that help young children become prepared for and succeed in school. Children will enjoy fun, positive learning experiences that support school success and, ultimately, lifelong learning.
Research shows that a parent or caregiver who spends time talking, singing, reading, and playing with their child helps to increase the child's vocabulary, background knowledge, and an array of other skills. Early interactions with children directly, positively affect brain development. The calendar offers opportunities for parents and caregivers to work at home with their children, to come to the library, and to engage a variety of learning styles through reading, singing, playing, and creative activities.
Share Day By Day Ohio with Your Community
To reach families with young children, please share the Day By Day Ohio Family Literacy Calendar from your website, and with your partners and other community groups, and promote it through newsletters, blogs, and social media. Click here to access the Day By Day Ohio Media Kit for communications resources on the State Library of Ohio website.
We ask that you acknowledge the State Library of Ohio and Ohio Ready to Read when promoting Day By Day Ohio.
---
Acknowledgements
Thanks to the South Carolina State Library (SCSL) and to Denise Lyons, SCSL Director of Library Development, who created the South Carolina Day by Day Family Literacy Activity Calendar and who made the DayByDay website files available for customization by other states. Denise created the original project in cooperation with several talented people and organizations; please see DaybyDaySC.org for details. Artwork by South Carolina artist Helen Correll is featured throughout the site and we thank her for permission to use her artwork and illustrations. Library Mouse artwork by Daniel Kirk is featured on Day By Day Ohio and we thank him for his graciousness and generosity in sharing Sam the Library Mouse with us.
We dedicate this website to families across Ohio, and hope you use it to develop a love for books and learning that will last a lifetime.
Contact
Janet Ingraham Dwyer, Library Consultant
State Library of Ohio
274 E. First Ave., Suite 100
Columbus, OH 43201
jdwyer@library.ohio.gov