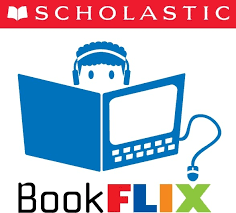 BookFlix
BookFlix by Scholastic offers an engaging, unique fiction and nonfiction reading and listening experience for young children. Animated stories are thematically paired with nonfiction ebooks to engage beginning readers as they grow early literacy skills and build their real world knowledge. BookFlix is available for free to Ohio children and families through INFOhio, Ohio's PreK-12th grade digital library. Check it out on the INFOhio Early Learning Portal, in the Parents section under Read, Write, Talk, Sing.
World Book Early Learning
Early Learning by World Book includes games, ebooks, and digital media that help young children develop language and literacy skills while having fun and expanding their background knowledge. Developed with experts on early childhood education and guided by evidence-based practices of reading instruction, Early Learning is ideal for use in the classroom, public library, at home, and on the go. It is available free to all Ohio residents through the Ohio Web Library and the INFOhio Early Learning Portal.
Online Stories and Reading Activities