Sing a Song
Tool Time
Peter works with (one fist moving up and down)
1 hammer, 1 hammer, 1 hammer
Peter works with one hammer, now he works with 2.
Peter works with 2 hammers, etc. (two fists)
Peter works with 3 hammers, etc. (two fists & one foot)
Peter works with 4 hammers, etc. (two fists & two feet)
Peter works with (two fists, two feet & head nodding)
5 hammers, 5 hammers, 5 hammers
Peter works with 5 hammers, Now his work is done.
Watch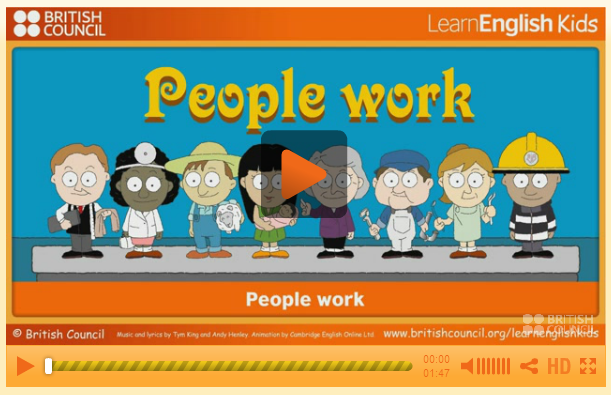 Try This
Ask your child what he or she would like to be when he or she grows up.  Then draw a picture together showing the job. Can you arrange to visit an adult who has that job and observe them at work or ask them questions?
Read a Book
Here are two book recommendations for today. Check out the picture book collection at your local library, where there are lots of books to choose from! Find nearby libraries.
Tinyville Town Gets to Work by Brian Biggs
The Book of Mistakes by Corinna Luyken
Explore More
See the August Activity Calendar for many more fun, educational activities you and your child can do anytime!